Smy Hotels opens its first hotel in Sardinia
Smy Hotels chooses Cagliari for the opening of its first hotel in Sardinia.
The Smy Sighientu Thalasso & Spa 4* is located on the south coast of Sardinia, just 25 km from Cagliari international airport and in an area known as Marina di Capitana on the Golfo degli Angeli.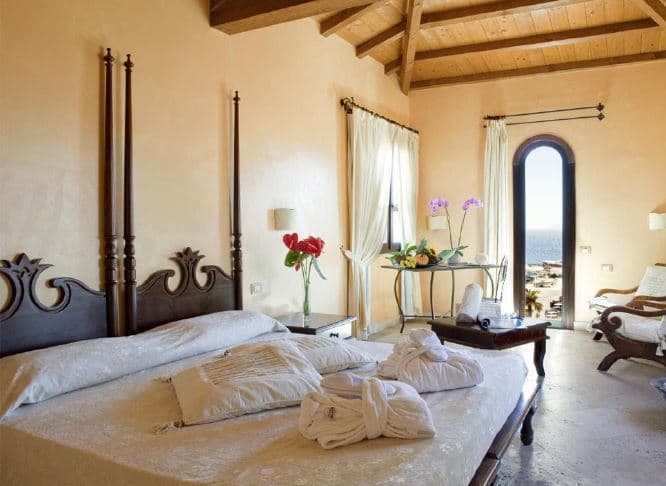 The hotel, renowned for its family-friendly atmosphere and proximity to wonderful restaurants, has 221 rooms over 3 floors. Guest facilities include a café, bar, pub, disco, auditorium, restaurant, car park, swimming pool and gym.
It also offers the superb amenities of the Thalasso Spa Centre, with sauna, hammam, salt water pool at 32 degrees and beauty therapies including hot seaweed treatments, massages, bio-marine cycles in heated seawater pools and Kneipp therapy.
Following the opening of 9 hotels in 2019 and 2020, Smy Hotels continues its ongoing expansion and its strategic ambition to grow throughout the Mediterranean basin on a basis of management, rental and joint purchases with partners. With this new inauguration, Smy Hotels now operates 10 hotels in Spain, Greece and Italy.
As always, the human warmth of the staff, the quality of facilities, food and services, and the comfort and peace needed to ensure a good night's sleep are complemented by thoughtful use of technology and based on the values underlying the brand. The result is a hospitality concept that combines the best of traditional hotels with the most advanced technological business solutions.
Categories: Notas de prensa
« Smy Hotels appoints José Yudici as Chief Development Officer
Tenerife for Easter: A getaway to Puerto de la Cruz with Smy Hotels »