Smy Hotels appoints José Yudici as Chief Development Officer
In October 2020, the management team at Smy Hotels was joined by José Yudici as Chief Development Officer.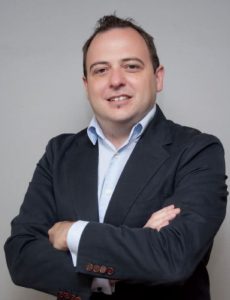 A graduate in Tourism Enterprises and Activities at the Escuela Superior de Turismo of the Balearic Islands and with an MBA from Paderborn University (Germany), José Yudici arrives from Blau Hotels, where he spent two years as Director of Sales and Head of Expansion. Prior to this, between 2006 and 2018, José Yudici occupied various positions at Meliá Hotels, where he headed the development division as Development Director.
José Yudici comments that he is delighted to be joining a hotel project like Smy Hotels, whose sustained growth leads to the strategic ambition to expand throughout the Mediterranean basin on a basis of management, rental and joint purchases with partners.
Since its launch as a hotel chain in 2018, Smy Hotels has added 8 new properties in Spain, Greece, Italy and Tunisia to its initial site in Torremolinos. This year, the group plans to open another new hotel in Italy.
As a dynamic young chain, Smy Hotels operates on a concept of hospitality that combines the best of traditional hotels with the most advanced technological business solutions.
The human warmth of the staff, the quality of facilities, food and services, and the comfort and peace needed to ensure a good night's sleep are complemented by thoughtful use of technology.
Categories: Notas de prensa
« Smy Hotels disembarks in Tunisia with its first hotel in Djerba
Smy Hotels opens its first hotel in Sardinia »